Finding and buying your dream home isn't always the easiest of tasks. However, you don't have to go it alone. Below is an article from AREA Title Agency, Inc with some of the benefits of utilizing a real estate agent to help.
More Choice
It can be hard to believe, but many properties are sold without ever being advertised. This can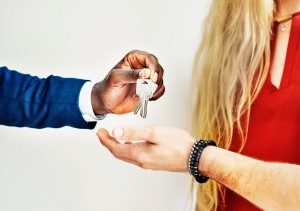 be because the seller doesn't want to pay advertising fees or they simply don't want everybody with internet access seeing what's inside their home. These properties are sold entirely within the network of real estate agents. Put simply, if you want access to all of the properties available, a real estate agent is the way to go.
Narrow Your Search
You're looking for a house with four bedrooms, two with walk-in closets, and a yard big enough for the kids to play. You also want it to be close enough to a park but not too close so that you get the noise which comes with it. Oh, and don't forget that you also want to have a supermarket conveniently close but not too close, otherwise the traffic can cause problems. As you will have noticed, you can't enter those filters into a website or an app. However, these are filters which a real estate agent can help with. Real estate agents not only know all about the properties they have for sale but also their surroundings and which services they have close access to.
You Will Need Title Insurance in Toledo, OH
Of course, along with your dream home, you also want a dream title. Speak with AREA Title Agency, Inc at (419) 242-5485 and learn about the benefits which title insurance in Toledo, OH can provide. Available only prior to settlement, title insurance in Toledo, OH can provide peace of mind and protect your home ownership against potential problems in the future.